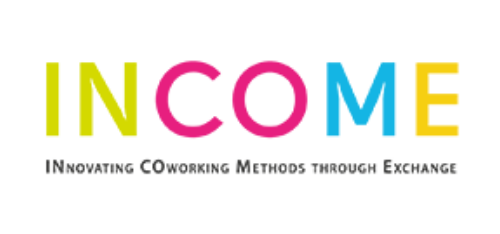 AT A GLANCE
What incentives will there be for openness and unity in the future, if an entire generation is left out? The INCOME project, acting at the intersection of culture and economy through the co-working space format, was designed to answer these questions and to find new opportunities within the concept co-working spaces.
The project targeted people who coordinate the co-working spaces, to improve their practices, skills, and capacities concerning the good management of co-working spaces. These people acted as multipliers, sharing the lessons learned with their peers and colleagues. With an eclectic mix of members from around Europe, this project was conceived as an opportunity to explore new ways of how to achieve greater job sustainability and opportunities across traditional formats, borders, and methods.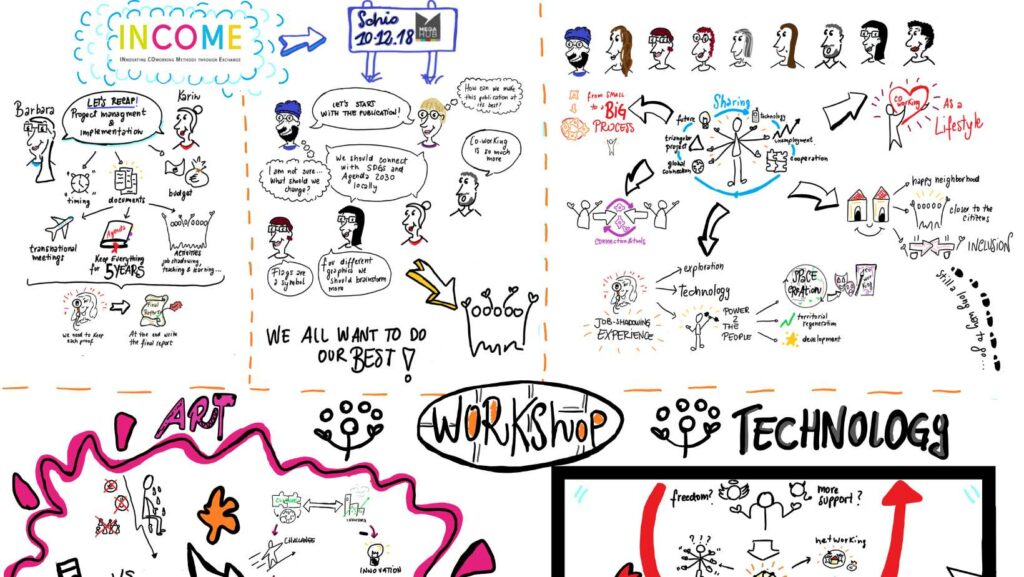 OBJECTIVES
INCOME aimed at raising awareness on methods for supporting youth entrepreneurship and employability among a wider audience, addressing namely youth associations, business organszations, cultural organisations, and public authorities. Putting together different co-working spaces from all over Europe while also discussing and investigating the concept of co-working in itself. The project wanted to raise a discussion on the alternative ways of promoting youth employment and empowerment.
RELATED NEWS