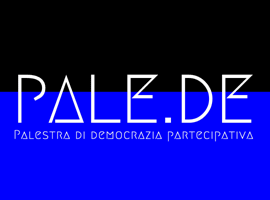 AT A GLANCE
"PALE.DE." is a project of technical assistance and international partnership funded by the Italian Friuli Venezia Giulia Autonomous Region and focused to the improvement of the institutional capabilities for having access to European Union Instrument Pre-accession Assistance (IPA) funds. The project aims to transform the Info Point in Kavadarci into a real and vivid youth aggregation centre of active participation effectively integrated into the local reality. The Info point is opened with the purpose for youth to learn more about the instrument of democratic participation represented by the Social Observatory of Casale della Delizia, that two Macedonian professionals in the youth work field visited last January.
The relationship between the partners has been initiated thanks to the European project "W.O. SO. COOP" (Work on Social Cooperation) funded by the Agenzia Nazionale Giovani to the Consorzio Leonardo under the Erasmus Plus Programme. "W.O.SO. COOP." also provided the framework for the visit to Casarsa that took place last January, which involved 36 professionals in the youth work field coming from 15 European countries and, among them, the representatives of ALDA and of the Macedonian Coalition of Youth Organizations SEGA.
OBJECTIVES
To promote democratic participation and inter-ethnic dialogue;
To set up a youth aggregation centre;
To strengthen Casarsa's international networks of cooperation and to reinforce the "Social Observatory".
ACTIVITIES
Activation of a Control Room together with the project partners;
Opening of an Info Point for young people in Kavadarci;
Management of the Kavadarci Info Point for young people on issues related to jobs, school, education and training, free time management, European youth programmes;
Meetings to present the participatory model of Casarsa's Social Observatory (direct meetings when missions take place or through videoconferences, Skype, social networks, etc.);
Participation at the seminar in Skopje with the partners from Casarsa and visit to the Kavadarci youth Info Point;
Participation at laboratories on active citizenship, volunteering, cooperation and different modes of cooperation, citizens' rights and duties, with a particular focus on minors and young people);
Participation at the seminar in Casarsa with partners from Macedonia and visit to Progetto Giovani in Casarsa;
Shooting of videos and creation of other informative materials;
Training of two operators for the management of the Kavadarci youth Info Point;
Final conference in Casarsa.
RELATED NEWS