On Saturday, May 8, 2021, the AUTREMENT project "Urban Planning of the Territory for Reinventing Mobility and Empowering Tunisians", organised its first parade "Nbasklou fel korouane" (Let's ride a bike in Kairouan) with the support of the municipality and alongside several Kairouanese civil society organisations.
The objective of this bicycle parade was to raise awareness of the use of bicycles as a mode of transport, particularly in the current health context, as well as to inform the general public about the axes of the AUTREMENT project, which are sustainable mobility and citizen participation.
---
Switching to a soft mobility model is an essential step towards the spreading of a greener mobility system at a large scale
---
The opening of the parade at Bab El Jeladine, the central square of the city at the gates of the medina, took place in the presence of:
– Mr Radhouen BOUDEN, Mayor of Kairouan, as well as
– Mrs Khaoula HAJJI, municipal councillor in charge of international cooperation projects,
who both participated in the parade.
The participants cycled in front of two essential monuments of Kairouan: the great mosque Okba Ibn Nafaa and the Aghlabides' basins (the fasqiya) before reaching to the end of the city of Kairouan at the Zerbya crossroads and returning to Bab El Jeladine.
The exceptional conditions together with the current health context forced the organisation to limit the number of participants and to cancel the planned activities to encourage exchanges with the inhabitants (stand, exhibition, activities with the public, for example). Other channels of dissemination and exchange with the inhabitants will be developed during the project so that to achieve the same objectives of awareness and citizen mobilisation.
Other bike parades and car-free days are planned within the framework of the project, in Kairouan, but also in Mahdia, in order to raise awareness of the inhabitants to the challenges of sustainable urban mobility, while renewing and perpetuating this kind of event in both cities.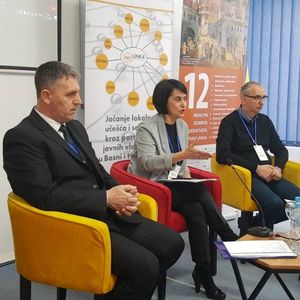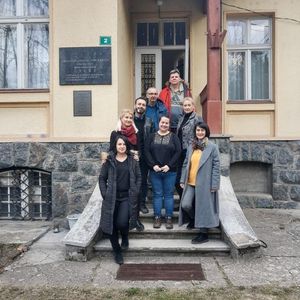 ***
The AUTREMENT project is a cooperation project, co-financed by the European Union, between the municipalities of Kairouan and Mahdia, the City and Eurometropolis of Strasbourg in France, the CEREMA study centre and the associations ALDA (local democracy) and CODATU (urban mobility).