AT A GLANCE
The European Migrant Entrepreneurship Network (EMEN) project has been set up by a consortium of European partners well aware that the promotion of migrant entrepreneurship is a challenge in all Northern, Southern and Eastern/Central European countries, to share approaches and lessons learnt on migrant entrepreneurship across and between public administrations, business development support and financial organisations, social enterprises, non-profit organisations, educational institutions and other public and private organisations supporting migrant entrepreneurship at all levels: cities, regions and countries. The aim is to develop, share and promote support schemes not only for individual migrant entrepreneurs but also for social and inclusive enterprises benefitting migrants. Ultimately the knowledge gained will be of use for those developing and promoting support schemes for migrant entrepreneurs, leading to a more inclusive society.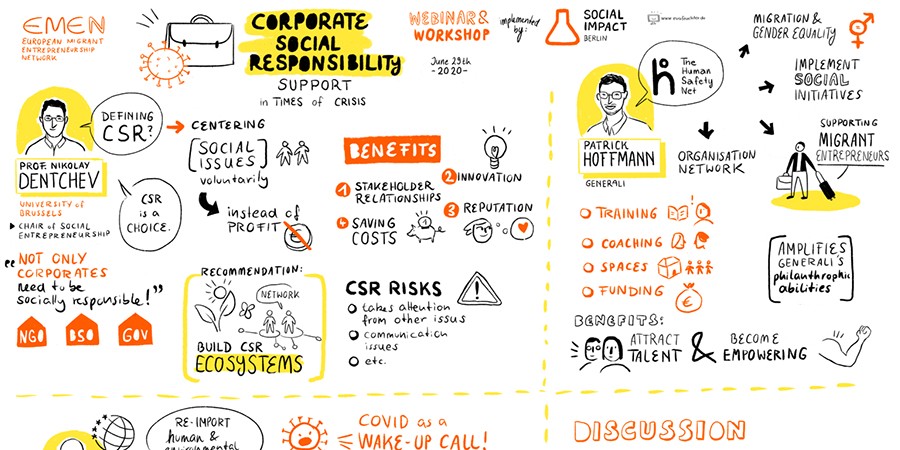 OBJECTIVES
The project will thus "identify and promote the quick implementation of best practices in the fields of outreach to and support for potential entrepreneurs in migrant communities already within the EU, who may not be reached by traditional business start-up support services
A focus on improving access to the three key factors for the successful support of migrant entrepreneurs: finance, coaching and mentoring, and migrant-friendly mainstream business support;
A 360-degree partnership including migrant entrepreneurs themselves as well as mainstream business support services (chambers of commerce), high-level experienced coaches, advisers and finance professionals, social partners and social enterprises
Networking and dissemination capacity via a dense network of regional member organisations covering the whole of the EU as well as through a web portal;
Solid technical experience in structuring and managing multicultural EU-level projects, in animating mutual learning networks, in organising international events, in building and operating websites and in publishing learning resources and reports.
RELATED NEWS