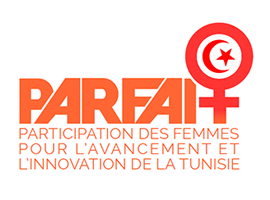 AT A GLANCE
PARFAIT aims at increasing women participation at local level by giving them the means to fully access the public sphere – as voters and candidates, but also as empowered, informed and involved citizens in order to make the implementation of the decentralisation process a success for every citizen. The project specifically targets six Tunisian governorates: Gasfa, Kairouan, Grand Tunis, Jendouba, Kebili and Mahdia.
OBJECTIVES
Increasing women's participation in the local governance process in Tunisia.
Contribute to the improvement of women's participation to the decision-making processes in the targeted governorates;
Promote the integration of the gender dimension by local authorities in all their actions;
Promote a shared vision of the place of women in local and regional public life through the opening of spaces for dialogue and collective learning.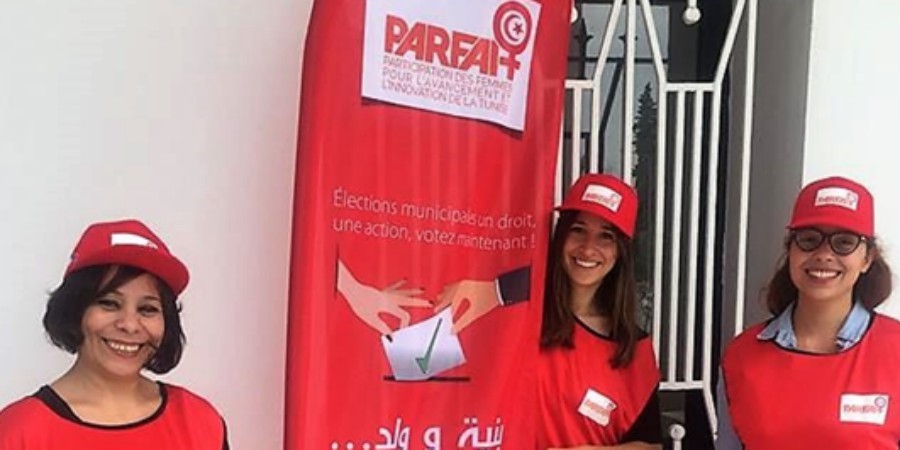 OUTCOMES
The principal outcomes of the project are:
Capacity building for 180 women (30 per governorate) trained to be actors of change within their local community;
Support and coaching for women running for local elections;
Creation of a political and media stage less hostile towards women;
Increased voter turnout in the targeted governorates;
Improved women's participation in decision-making at local level and better use by women of the local democracy tools;
Implementation of local policies taking into account the gender dimension.
RELATED NEWS