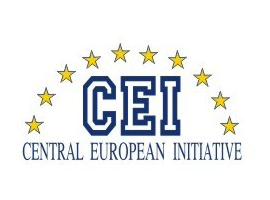 AT A GLANCE
The two-day international Seminar WELCOMING focused on migration management, will gather 27 partners from 11 countries in Skopje, Macedonia. This project aims at sharing best practices and exchanging know how with multipliers in the area of migration management, with a special emphasis on towns and villages in the Western Balkans and in Central Europe.
Experts in the migration field observed insufficient amount of information, knowledge and practice in migration management especially at local level. To tackle this issue, it is necessary to extend human and financial resources, and to develop precise skills in the area of intercultural communication, management of human and other resources. Therefore, this Seminar proposes a comprehensive approach through key methods of coordination, good practice sharing and intercultural education.
Participants will be representatives of municipalities, local associations, CSOs, police officers, officers in charge for reception and registration of migrants and other relevant structures coming from all around Europe, but especially from Western Balkans and Central Europe. The seminar will be led by professionals in the area of humanitarian relief, cultural mediation, local governance and active citizenship.
This project is co-financed by the Central European Initiative (CEI), the financial assistance of EU, the DecentraliSed cooperation Normandy – Macedonia and the International Institute for human rights and peace in Caen.
ACTIVITIES
1 – International Seminar in Skopje during two days
Experts and key note speakers will be addressing 5 key areas:
Migration management – migrants' reception arrangements, addressing the needs of vulnerable groups;
Local policies managing diversity – potential migration-related risks mitigation;
Immigration as an opportunity for local development creating socially inclusive environment, promoting effective intercultural communication and integration programmes through pro-active local leadership and resources-oriented approach;
Creating socially inclusive environment as a tool to prevent tension and xenophobia: the role of citizens and media
Networking component: partnership for inclusive and resilient communities.
2 – Follow up phase
The conclusions and recommendations developed during the seminar will be promoted and put into practice in all the targeted countries by each partner of the project.
RELATED NEWS