The General Assembly of ALDA took place in Pula on the 19th of April 2013, hosted by the Region Istria, Croatia. Around 60 members of the organisation, local and regional authorities and civil society groups, participated in this important event. The members approved the past and future programmes as well as the Strategic Views of ALDA for the next three years.

The General Assembly was also connected to the International Conference of the programme VIT and for the event on the 18th
of the programme AdriGov on the theme of citizens' participation and territorial cooperation in Western Balkans (promoted by the Region Istria).
The meeting gave the opportunity to members, staff of ALDA and all the Local Democracy Agencies delegates meeting) to assess their common work and identify the future objectives.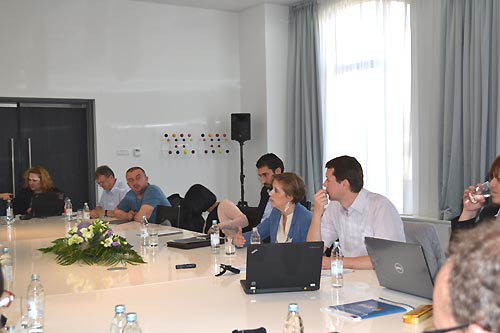 ALDA is a very active and dynamic organisation. Its field of activities is very important for Europe, for the enlargement countries and for the regions bordering with the EU. Local Governance, decentralisation and good work at the local level between civil society and local authorities are a guarantee for democracy and sustainable, long lasting development. I am sure we will have good job to be done in the future with the support of our members and partners, said Mr. Otocan, President of ALDA.
The event in Pola was also a major gathering of important stakeholders supporting decentralisation and local governance in the Balkans. In particular the Committee of the Regions was present with M. Bossmann, Mayor of Piran, delegated by the President of the CoR, Mr. Ramon Luis Valcarcel Siso.
The city of Pula hosted the event and its Mayor of Pula, Mr. Boris Miletic, opened the sessions days.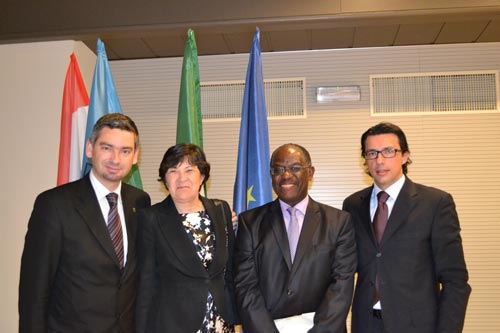 The programme of ALDA In Pula is also one step to disseminate and debate with citizens about the European Year of Citizens, 2013. ALDA Is very much involved in the European Alliance for the EYAC 2013 . The member of the Steering Committee of the EYAC 2013 Alliance, M. Jean Robert Suesser, and also Vice President of the European Civic Forum, introduced the General Assembly
In this event, the first Scholarship Gianfranco Martini was given to M. Gianfranco Brusaporci, for his research on the role and future of Transborder Cooperation in South Eastern Europe.