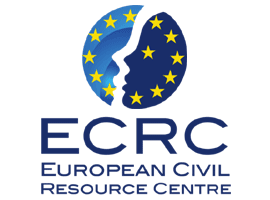 AT A GLANCE
ECRC project is conceived to foster the development of a stimulating environment for increased citizen participation on the national and European level through improved citizen organisations' capacity and the establishment of effective civil society infrastructures.
The specific aim of the project is to create Citizen Resource Centres that will gradually develop into a common European citizen's centre. They will have the characteristics of a civic resource centre on European matters, assisting the process of civic capacity building for effective participation in the European policy-making process.
OBJECTIVES
The project aims at achieving the following objectives:
Motivation and support for the NGOs and local authorities with regard to planning and strategic management of the project cycle of the "Europe for Citizens" Program;
Support the development of Europe-centred profile of functioning resource centres in the 7 EU countries in terms of resources, experience and knowledge, and build synergy among them;
Establishment and development of the capacity (knowledge and skills) of citizens, so that they are capable of actively participating in the policy-making;
Development of long-terms partnership between the different stakeholders (NGOs, local authorities, research centres) and enhancement of their knowledge of their importance as active civil moderators for the Programme;
Promotion of inter-cultural dialogue and European values, such as democracy, active civil society, citizenship, through the application of interactive innovative methods to popularise of the Programme.
ACTIVITIES
The project foresees 7 steps, having impact both at the local and at the European level.
Following the partnership building phase, the process is planned as follows:
Training for citizen moderators;
Establishment of 7 national and 1 European citizen's centres and networks;
Local workshops under EfC Programme;
International meeting for citizens' centres;
Open days at the local level;
Production phase;
Evaluation and follow-up.
RELATED NEWS