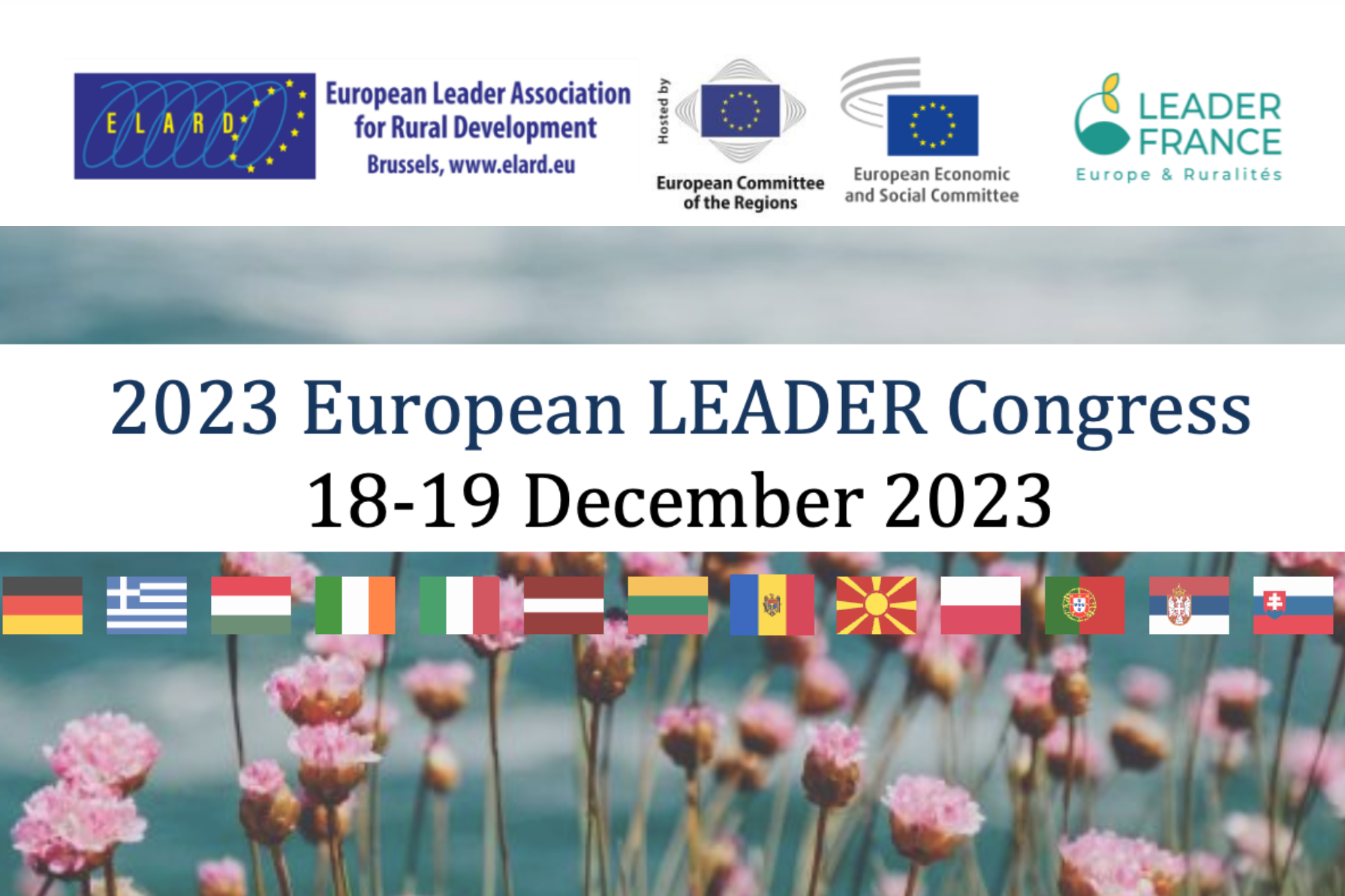 2023 ELARD Plenary – European Leader Congress
What will it be about? 
Come ready to debate on the future of LEADER within European policies with Parliamentary and Commission officials
Be brave enough to compete with your best projects in our European LEADER awards. ELARD organises an award ceremony for the "European LEADER Awards", in order to reward the most impactful and innovative European projects of the 2014-2020 programme, and ALDA Secretary General Antonella Valmorbida, will be part of the appointed jury to judge the projects.
Bring your wish to share for the future of LEADER – let's not forget it is Christmas time, where dreams come true!
Learn from others in workshops on all of the new programming period's hot topics
Meet LEADER stakeholders from all around Europe – you might perhaps find your next cooperation partner!
📍Brussels, Belgium
📆 18-19 December 2023
Discover more: http://elard.eu/wp-content/uploads/2023/07/18-19-December-provisionnal-agenda_EU.pdf