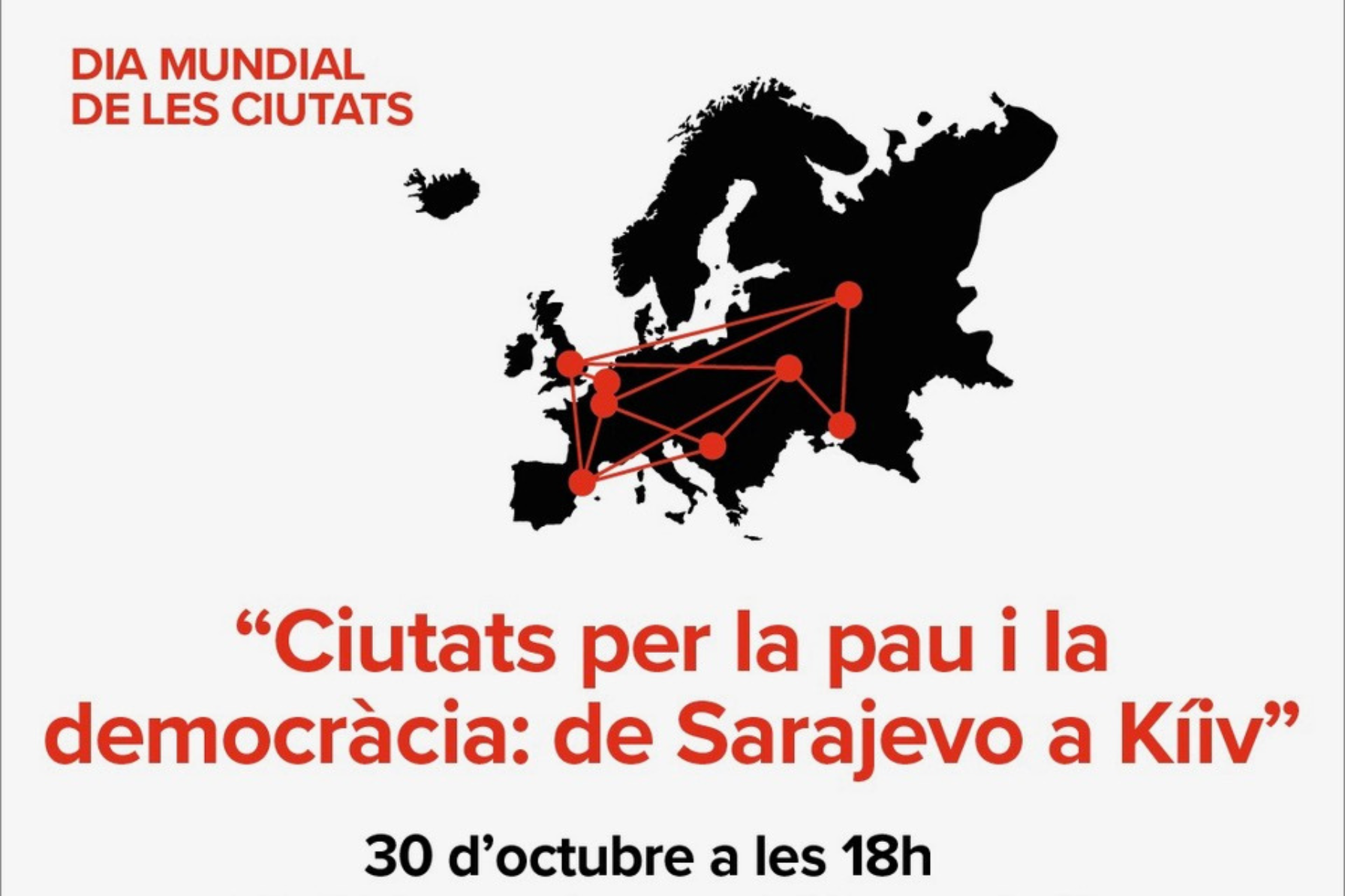 Cities for peace and democracy: from Sarajevo to Kyiv
On  World Cities Day,  the  Catalunya Europa Foundation  wants to reflect on and highlight the responses of local governments to major challenges, such as in this case war conflicts, through city-to-city cooperation.
The agenda includes the following speakers:
Manel Vila , responsible for humanitarian aid and manager of District 11 of the Barcelona City Council in Sarajevo (1992-2000), a task for which he has received the Citizen of Honor award from the City of Sarajevo.
Jordi Cortés , international cooperation technician, representative of city-city cooperation, and of the Mediterranean, Balkans and Sub-Saharan Africa of Barcelona City Council.
Carme Barbany , mayor's adviser for the Granollers City Council, a municipality that chairs the international network Mayors for Peace (Mayors for Peace) and the Network of Mayors and Mayors for Peace in Catalonia.
A video recording from our Secretary General, Antonella Valmorbida.
The event will be closed by the president of the Catalonia Europa Foundation, Airy Maragall , who will read the Catalunya Europa Foundation's World Cities Day Manifesto.
📍Pati Llimona (Spain)
📆 30 October 2023
Discover more: https://www.catalunyaeuropa.net/ca/agenda/303/ciutats-per-la-pau-i-la-democr%C3%A0cia-de-sarajevo-a-k%C3%ADiv.html