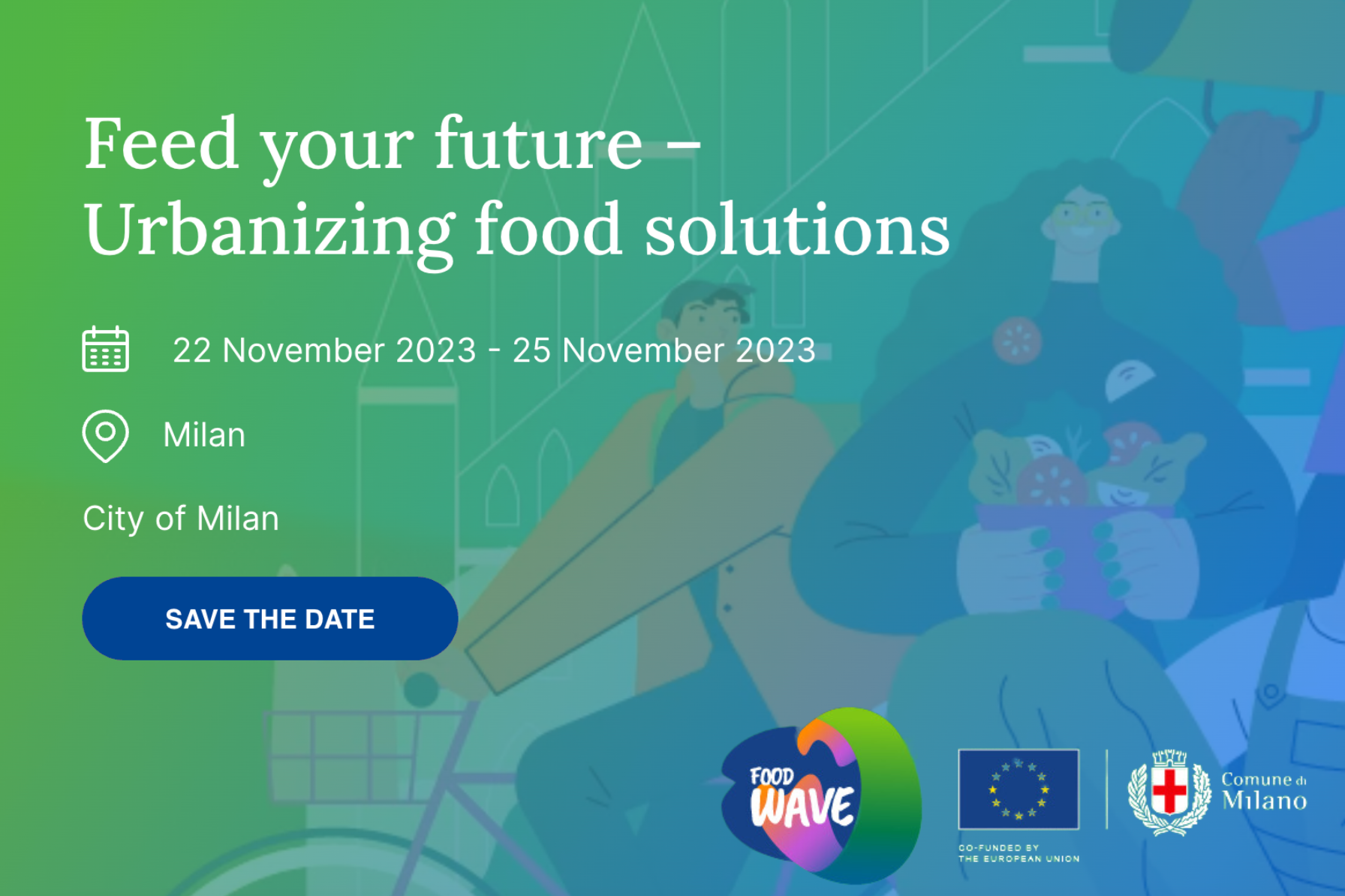 Food Wave Final Event: "Feed your future – Urbanizing food solutions"
Let's celebrate Food Wave together!
After three years of intense activity, our community gets together in three days of public and institutional events aimed at reconsidering our relationship with food and identifying together the solutions to transform it.
Consortium Meeting and Final Event of the project FoodWave (Empowering Urban Youth for Climate Action), which is conceived to increase EU citizens' knowledge, awareness, and engagement on sustainable patterns of food consumption and production for climate change, mitigation, and adaptation.
📍Milan (Italy)
📆 22-25 November 2023
Discover more: https://foodwave.eu/activities/feed-your-future-urbanizing-food-solutions/