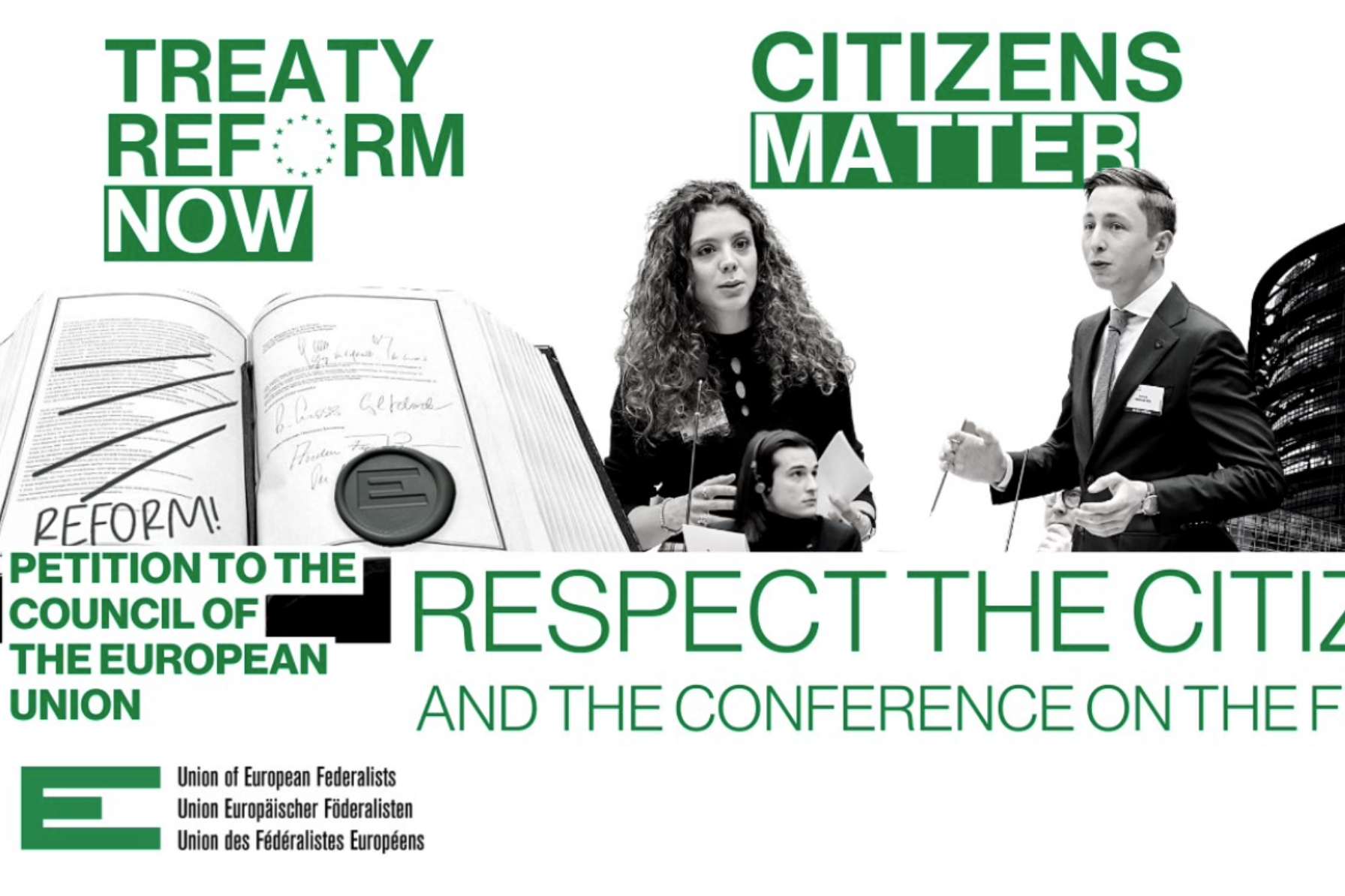 Treaty Reform Now – Following up on CoFoE recommendations
The event, organised by the Union of European Federalists, will be the occasion to present the federalists' key demands on the future of Europe for a more sovereign and democratic Europe and advocate for a proper follow-up of the CoFoE.
In this view, will be presented the Petition to the Council of the European Union, proposed by the UEF together with the CoFoE Citizens' Panel Ambassadors and with the support of the Spinelli Group. The petition urges the Council to respect the will of the citizens and the work of the Conference, instead of trying to stop the idea of an EU reform.
Antonella Valmorbida, ALDA Secretary General, will be among the speakers of the event, to share ALDA's experience and recommendations on the CoFoE's follow up.