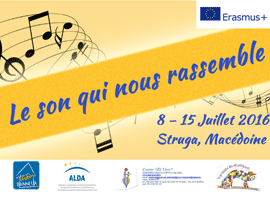 AT A GLANCE
The purpose of the project "The sound that brings us together" was to meet youngsters' expectations of making their own instruments and playing music together by using their creations, while learning the musical traditions of each country. During the week-long exchange, youngsters made simple instruments using cardboard, paper, elastic, rope, wood, etc.
The creative workshops were dedicated to music creation, discovery and practice of traditional music of the countries involved, as well as the use of digital technologies in music. Youngsters finally set a stage for a theatre performance in a friendly atmosphere.
The participants were coming from Belgium, Reunion Island-France, North Macedonia and Serbia.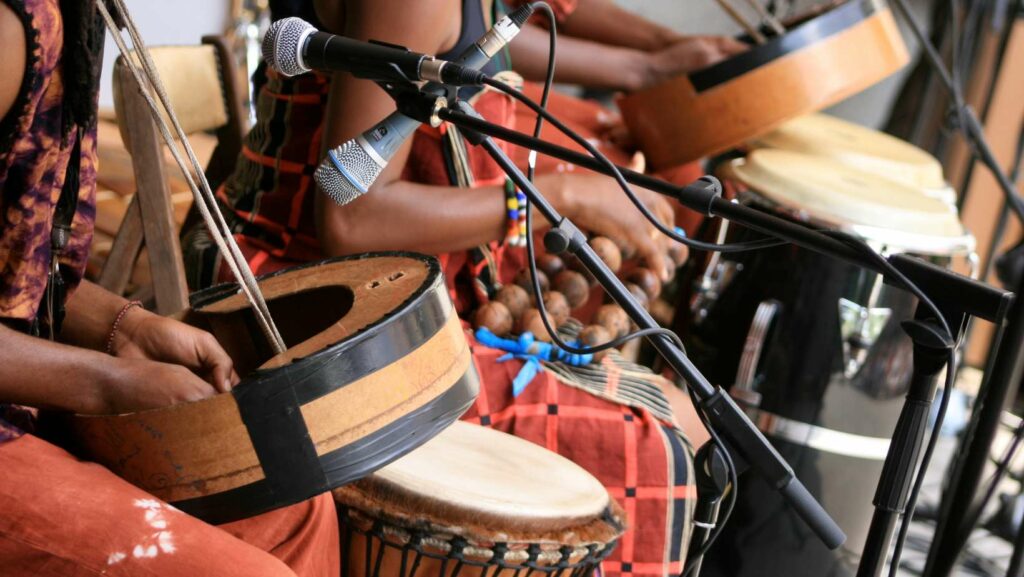 OBJECTIVES
The project's mail goals were:
Bringing together 4 cultures by making music;
Making instruments from recyclable materials;
Learning about the traditional music and dances of the 4 countries;
Enhancing the crafting skills of the participants;
Learning about the cultural heritage of North Macedonia.
RELATED NEWS