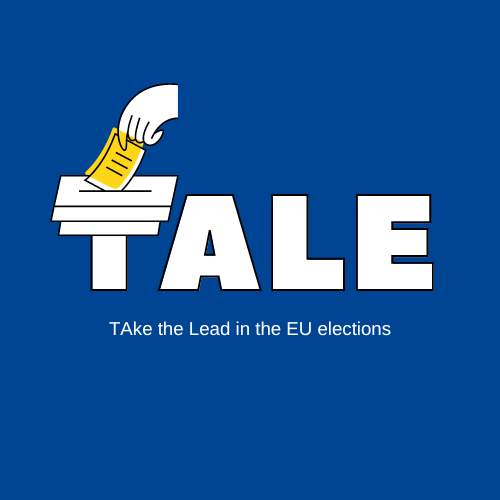 AT A GLANCE
TALE aims to reach and engage a greater number of voters, reduce the gap of voters turnout among the various EU member states, and, through participatory processes, activate and empower them to play an active role and thus vote in the next European parliamentary elections in 2024.
The project goals are : I. to train a selected number of (mostly) young people, chosen through a specific selection process, that will come from youth associations or from the formal education sector (schools and universities). The training will be related to EU values, institutions, EU Parliament elections and the importance of clear and transparent news; II. to create a communication campaign that will be supported by the change-makers and will allow citizens to get reliable information, debate about the next EU Parliament elections and get closer to the every-day life of the European institutions.
Objectives:
The principal objective of the TALE project is to encourage and facilitate the active engagement of European young citizens with the construction of a vibrant European democracy. ALDA, together with the project partners, will include a series of bottom-up, participatory workshops, events and training, aimed at raising awareness of the importance of the upcoming elections and increasing voter turnout.
RELATED NEWS