AT A GLANCE
The project aims at solving such urgent problems as: activating citizens to participate in decision-making at the local level, strengthening civil society organisations through raising the level of knowledge in the field of project management and grant management, creating dialogue platforms between NGOs and local authorities, reducing dependency moods.
NGOs, promoting the interests of citizens and implementing socially significant projects, are in contact with local authorities to resolve current issues. The success and effectiveness of the activities of NGOs and initiative groups of citizens largely depend on the level of interaction, trust and mutual understanding.
For local authorities, interaction with NGOs is also necessary (feedback) and beneficial, as allows you to attract additional financial resources to solve existing problems.
Thus, thanks to the interaction and dialogue between public organisations and local authorities, mutual trust and the effectiveness of solving local problems increase.
The involvement of NGOs, initiative groups of citizens and local authorities in the project also contributes to the development of interaction, increased trust and mutual understanding, the creation of dialogue platforms in the form of public and expert councils, the involvement of citizens in the decision-making process and the reduction of paternalistic sentiments.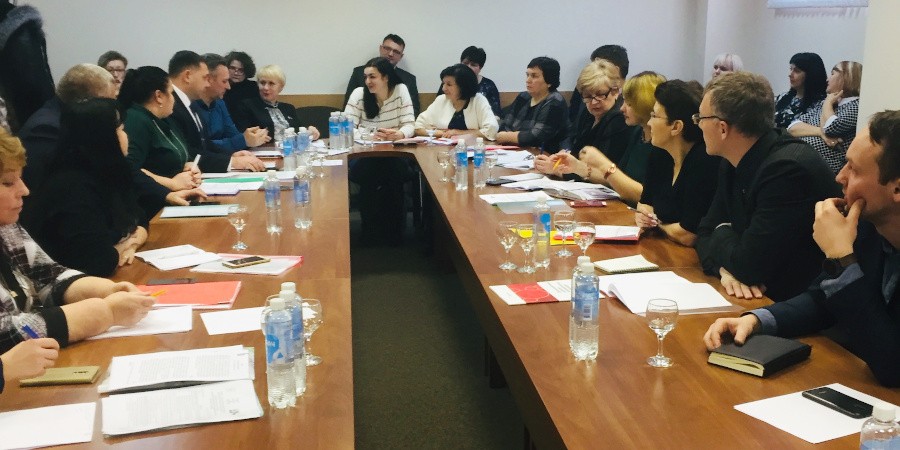 OBJECTIVES
Increasing the role of NGOs and citizens in solving problems at the local level;
Strengthening the knowledge and skills of initiative groups and activists in project preparation and management;
Enhancing civic participation in decision-making at the local level and increasing the ability to influence local development;
Finding of effective ways to create dialogue platforms and increase interaction and trust between local authorities and citizens;
Raising awareness (legislation, exchange of experience, including foreign ones) about the forms of civic participation in the decision-making process at the local level;
Development of practical solution for local problems with the active participation of citizens.
ACTIVITIES
Competition of mini-projects TANDEM-V aimed at enhancing citizen participation in decision-making and solving urgent problems at the local level (local authorities, CSOs, citizen initiative groups);
Reception and consideration of applications, providing advice for project preparation;
Launching Conference;
Capacity Building seminars;
Implementation of the Re-granting scheme;
Final Conference;
Communication and dissemination.
RELATED NEWS