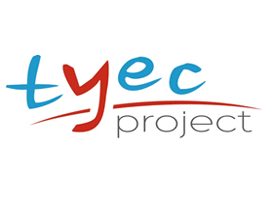 AT A GLANCE
The main goal of TYEC is to concretely guide and indicate to the institutional, social and political actors and major associations in the 27 EU member States involved in the fight against unemployment, which measures and approaches can be taken to ensure a better coordination between the various stakeholders and levels (local, regional, national and European one) and a greater involvement of young people in the search for and implementation of sustainable solutions.
OBJECTIVES
TYEC aims to achieve the following objectives:
To test innovative solutions to foster youth employment in Europe
To strengthen the identification and exchange of good practices in Europe
To carry out, as main final product, a comparative study analysing the main social and political dimensions of the young Europeans' living conditions
ACTIVITIES
The activities of the project aims to produce a Final Comparative Study Publication structured in three different pillars:
Young generations and labour market: a compared overview of changes in youth employment protection legislation, 2008–2012 in Partner Countries.
Youth social inclusion: the promotion of self employment, including effective business development support for young people.
Counting the costs: the social impacts of youth unemployment in the National and local contests into the partner Countries.
RELATED NEWS
ALDA at the First International Seminar of the project TYEC
A custom field from this post: