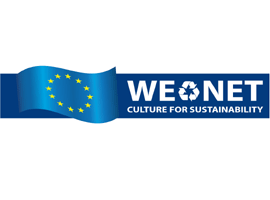 AT A GLANCE
The project brings together people from 8 countries coming from economically, historically and culturally different backgrounds representing a great opportunity to work together on issues of mutual concern and exchange ideas. The biggest emphasis will be on young people because they are the future of Europe, they must make the difference for a better and more sustainable world. Young citizens will contribute as protagonists to the discussion on the topics foreseen. The project seeks to initiate discussion on the subject as well as promoting active participation, providing a platform to voice citizens' opinions. Collaborative organisation and partnerships with municipalities, educational facilities, like-minded institutions and businesses, and community organisations is seen as crucial to maximise reach and impact of the project.
OBJECTIVES
The main objectives of this project are:
to establish a network of municipalities and towns from different regions across Europe
to work together on environmental issues
to promote recycling and sustainable development
to tackle the environmental pollution together as a problem crossing state border which has a global impact on population
to mobilize citizens for cooperation between municipalities and towns from different state
to discuss about the relevance of recycling for their society and for their future generations.
RELATED NEWS