On March 1-3 2023 ALDA participated in the Civil Society Days held in Brussels, thus engaging with other Civil Society Organisations (CSOs) and contributing to the creation of a civic space with Europe, with a focus on the new digital era and on the 2024 European Parliament elections.
With a workshop dedicated to Youth and Digital, entitled "Digital participation and digital rights in the European public space: a focus on youth", ALDA's Project Manager Dafne Sgarra, coordinating and representing the Thematic Hub on Youth empowerment and education, took part in the event illustrating the added value of the Association in terms of youth empowerment and engagement, especially in the digital area.
Hence, based on these competences, the Civil Society Days marked an opportunity to present and promote the P-CUBE project, developed within our Thematic Hub on Youth empowerment and education. The project aims at helping youngsters learn how decisions are taken in the public sphere by covering the individual elements of the policy making process, placing special emphasis on four main fields: urban innovation, social inclusion, EU decision making, and science and public policy.
---
CivSocDays 2023: illustrating the added value of the Association in terms of youth empowerment and promotion of citizens participation
---
A second workshop, entitled "Debating EU outside the capitals", co-organised with the Union of European Federalists (UEF), focused on the key role of CSOs in reaching out citizens to bring the debate on the future of Europe outside EU capitals.
This thematic appears to be extremely important nowadays, due to the growing distrust that citizens nourish towards politicians and democratic institutions, as well as the rise of nationalisms. ALDA wanted to present recommendations to engage with people in a constructive way and coordinate efforts to make the upcoming EP elections as an opportunity to strengthen civic space and stimulate the debate on EU values.
The workshop concluded by stating the key role of CSOs in being bridge builders between citizens and the European Institutions, and enhance the participation of the former at all levels.
During the Civil Society Days 2023, ALDA delegation had the pleasure to meet in person Ms. Katrina Leitane, member of the EESC Civil Society Organisations' Group and Representative of the National Youth Council of Latvia. It was an important moment to share some knowledge and to discuss potential future collaborations!
***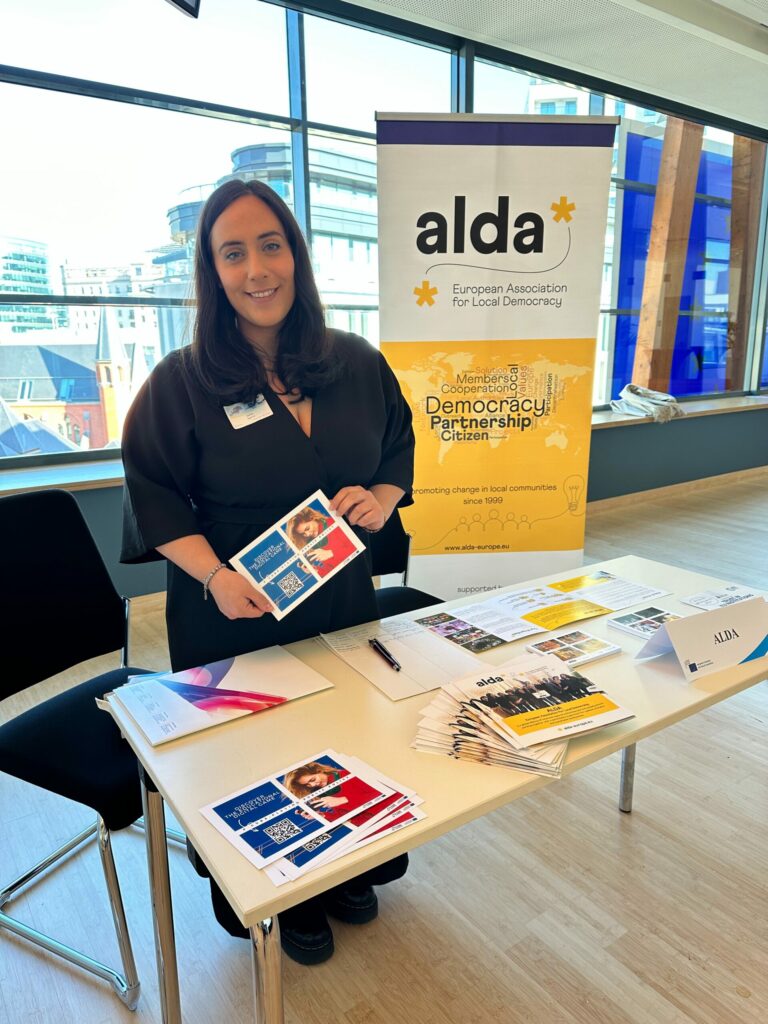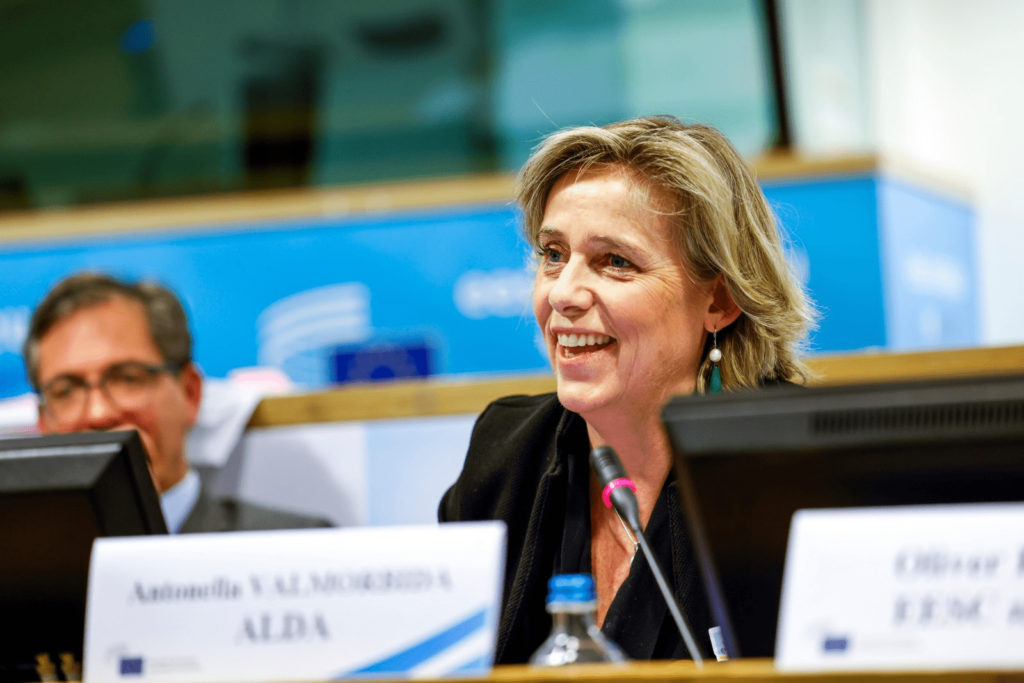 ©EU 2023 – source: EESC