On November 28-29 and December 1st 2021, ALDA had its much anticipated Staff Meeting in Vicenza (Italy) together with colleagues from all over Europe and beyond!
Everyone was very happy to finally be together again after a prolonged absence due to the ongoing pandemic, and some of the colleagues had never seen the new Vicenza office after the move!
The key words of the meeting were: team building, dialogue, and sharing. Based on these three words, several activities and meetings have been organised. But let's start from the beginning.
---
The key words of the staff meeting were: team building, dialogue, and sharing
---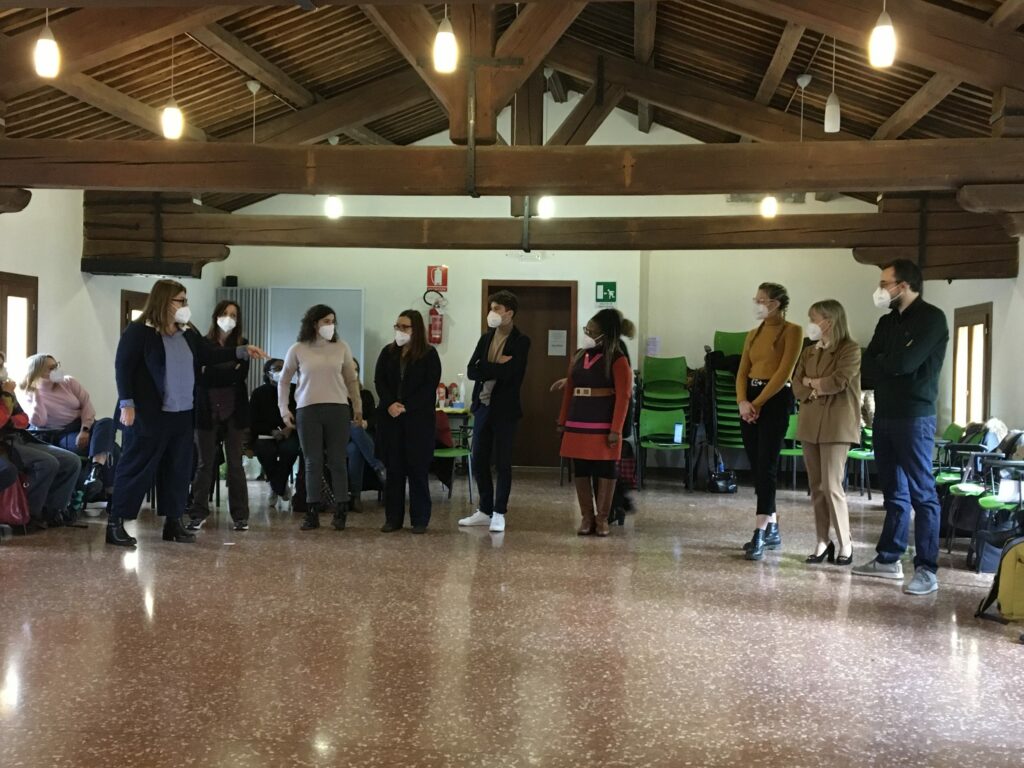 ALDA staff coming from our different offices in Tunis, Chisinau, Strasbourg, Brussels, Skopje, gathered in Vicenza for a three-day event to meet in person and do some team building to get to know each other better.
On the first day the colleagues met in Villa Tacchi. Marco Boaria – Director of Programs and Development Department – together with Anna Ditta – Senior Project Development Officer, animated the first session. Thanks to interactive and team-building games, ALDA staff had the possibility to know each other better, while getting ready for the first day!
Moreover, after lunch, future strategies to implement in the upcoming years and flagship initiatives that guide ALDA were presented. The latter, specifically, was essential to set the framework within which the Association is operating.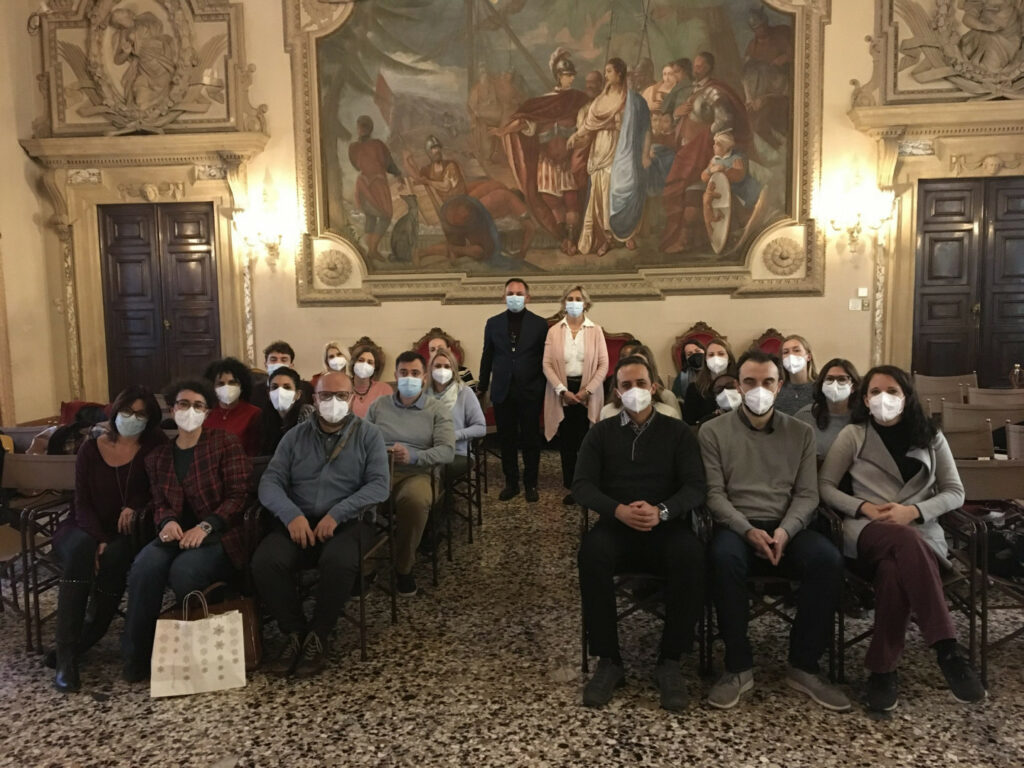 After an intense first day, November 30th was dedicated to a training session on Local Democracy and Participatory Processes, lead by Antonella Valmorbida – ALDA Secretary General – while the afternoon saw a meeting in the premises of Vicenza City Hall, where the staff was welcomed by the City Councilor Matteo Tosetto.
During the meeting, Councillor Tosetto spoke about the importance of participatory processes for local democracy in the city of Vicenza and in Europe, as also underlined by ALDA Secretary General. At the end of the meeting Tosetto gave a commemorative plaque with the symbol of the city, the Palladian Basilica, to the representatives of the different countries, while receiving ALDA gonfalon.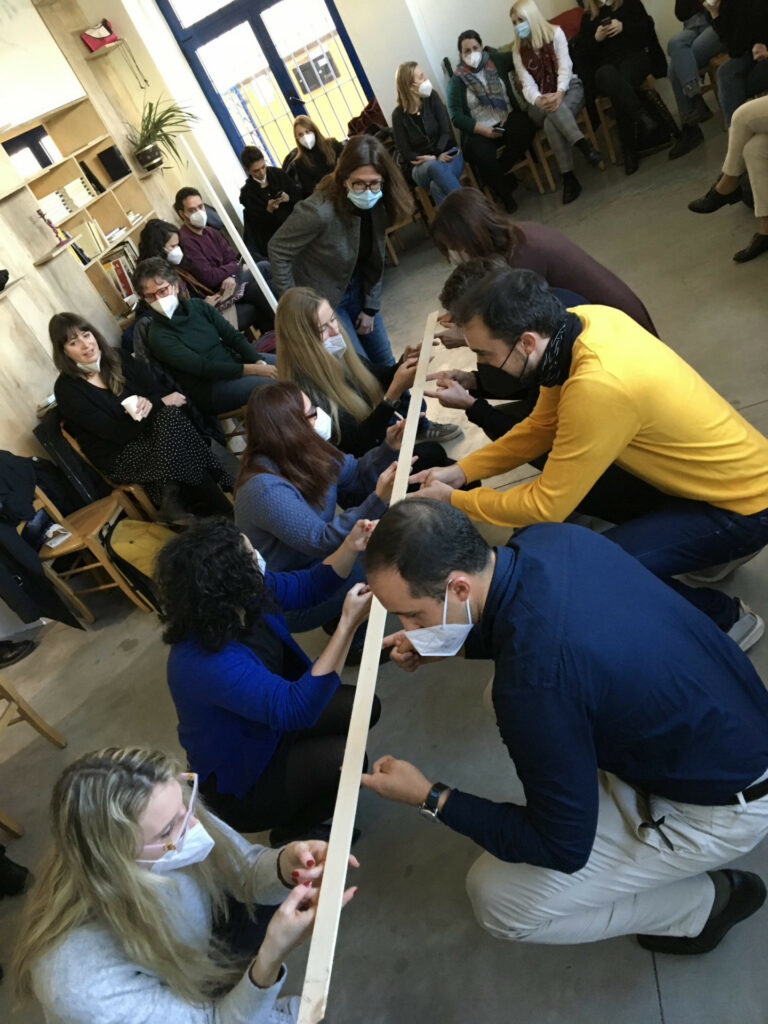 Finally on the third day, the Associazione Caracol Olol Jackson hosted the final sessions, team building exercises, department presentations, bilateral meetings and working group sessions on the agenda for the day. Last but not least, ALDA's staff gather together for the dinner with the Governing Board members as well, to celebrate this great moment of sharing and empowerment.
The meeting was a success! It gave ALDA colleagues a chance to have an honest and open dialogue and share meals and breaks together in a relaxed and joyful atmosphere. But most importantly it was a great opportunity to connect, reconnect and enjoy being part of a great team carrying on a important mission every day!
---