The World Climate Summit, COP27, started in Sharm El-Sheikh (Egypt), and lasts from 6 to 18 November 2022. It's the Conference of the Parties, all those who signed the United Nations Framework Convention on Climate Change (UNFCCC).
United Nations climate change conferences are among the largest international meetings in the world.
Moreover, climate change and environmental damage are urgent issues across the globe, as their effects are already being felt. For this reason, there is a need to adapt more quickly and comprehensively, and achieve a better world for us all, through a strategy of sustainability and climate neutrality.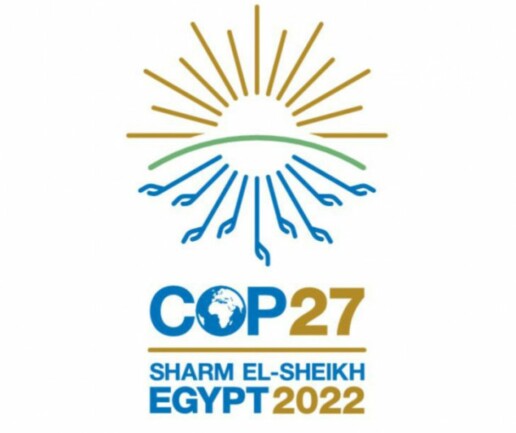 As the consequences of climate change are felt by everybody, but above all by the most vulnerable people, all citizens should engage and take action through initiatives that promote environmentally friendly and sustainable development policies. Therefore, civil society organisations (CSOs) play a primary role in raising awareness of citizens on climate change, approaching the green transition actions in a participatory process.
ALDA's work in the field of environment and climate change focuses on specific topics, such as climate change in urban and rural areas, flood risk mitigation, environmental governance, biodiversity conservation, and sustainable agri-food systems. In this framework, ALDA contributes to enhancing environmental governance both at the local and international levels, through an intense process of dialogue and communication among policymakers, civil society actors and practitioners.
Following last year's edition of the Conference, nations are expected to demonstrate at COP27 that they are in a new era of implementation by turning their commitments under the Paris Agreement into action. Within the Climate Action goals of the Conference, what is ALDA's role and how is it contributing with its work?
ALDA's commitment can be seen in the implementation of various projects!
---
ALDA's initiatives and projects in line with COP27
---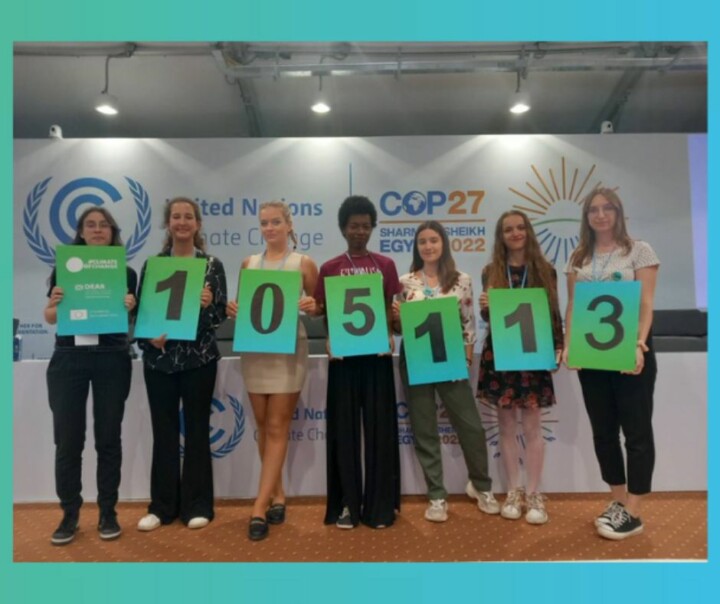 Starting with "Climate Of Chage", whose motto is "End climate change, start #ClimateOfChange!", being a Pan European campaign to build a better future for climate induced migrants, the human face of climate change. The project engages young EU citizens in support of policies and development actions to tackle climate change as a driver of irregular migration and forced displacement worldwide.
Within the project, one objective was the collection of signatures for the petition, that was delivered to policy-makers during the COP27 by 5 Youth Ambassadors. The petition hitted the incredible number of 105.113 signatures, a result that was possible thanks to the thousands of people that joined the movement.
"READY" project aims to strengthen the socio-ecological awareness and capacity building of its young beneficiaries. Through the environmental issue, the young beneficiaries will develop skills in campaigning, project management, communication, advocacy etc.
The newly implemented project "SHARED GREEN DEAL", moreover, aims to stimulate shared actions on Green Deal initiatives across Europe, by providing Social Sciences and Humanities (SSH) tools to support the implementation of 8 EU Green Deal policy areas, at the local and regional level.
Moving on to another project, "LIFE BEWARE" focuses on the achievement of a global strategy for climate adaptation to flooding risk, increasing water infiltration and storage in urban and rural areas, by actively involving local communities.
Among the other projects, "NEVERMORE" is determined to support excellence in research on climate science and climate policy. It aims to develop an integrated common assessment framework, tailored to the needs of different stakeholders and end-users (public and private actors, decision-makers and citizens).
ALDA is active within the COP27 topics with many other projects and initiatives, all to be discovered. All of them are also directed to fulfil the objectives of the 2030 Agenda, each being focused on one or more SDGs, trying to turn them into concrete actions.
Useful links related to ALDA & COP27:
ClimateofChange ambassadors at COP27
NEVERMORE Project kick-off meeting