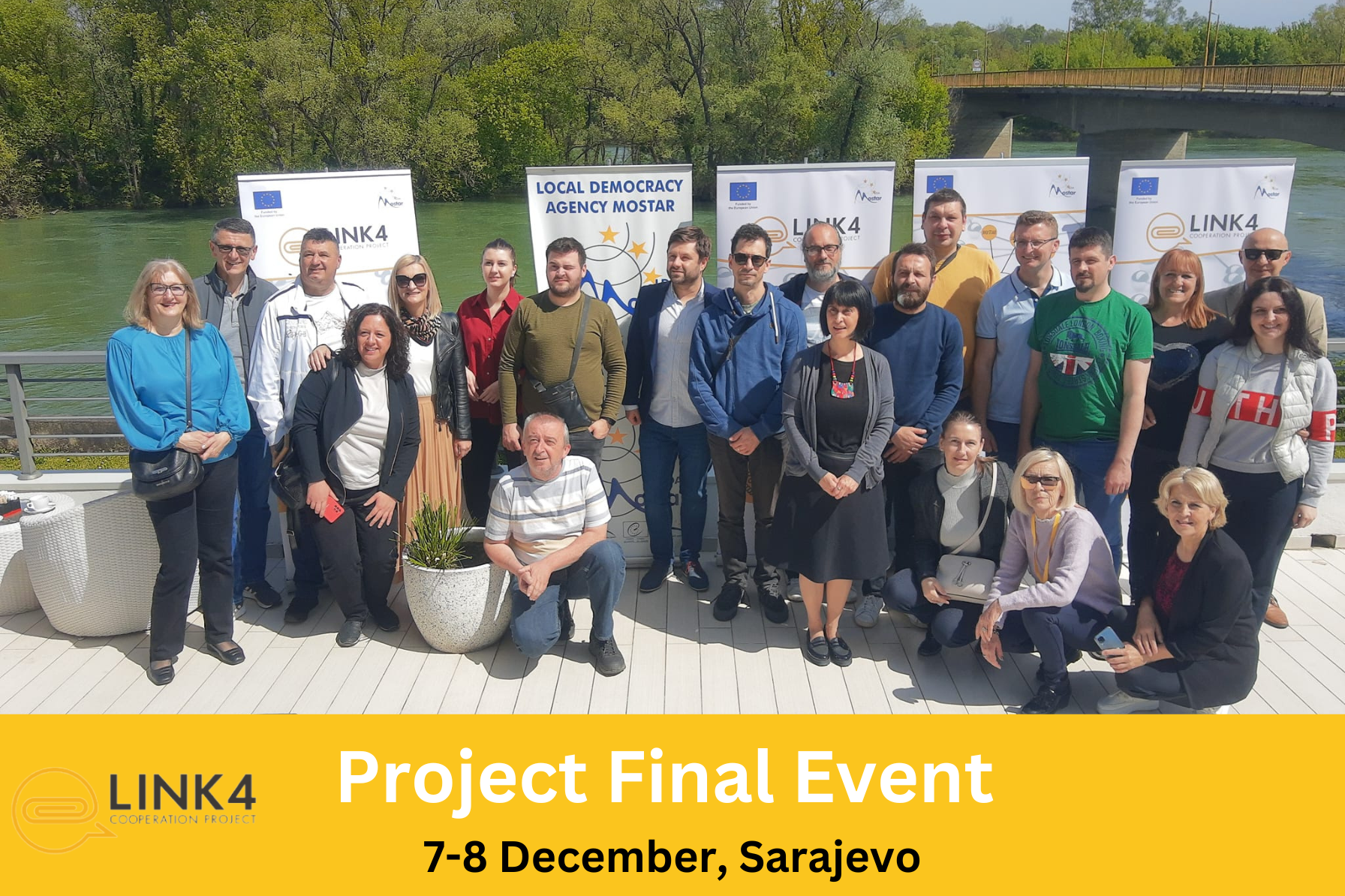 Link4Cooperation Final Event
On 7th & 8th ofDecember 2023, the final event of the project Link4Cooperation will take place in Sarajevo.
LINK4Cooperation is a three year project funded by European union, that promotes principles of good governance with a view to effective and responsive performance of the local government units in Bosnia and Herzegovina. The project will empower the capacities of local authorities (elected leaders and civil servants) and civil society in implementing participative processes.
📍Sarajevo, Bosnia & Herzegovina
📆 7-8 December 2023
Discover more: https://www.alda-europe.eu/link-4-cooperation/